You are awesome...just like our team members! It's a perfect fit.
We'll be giving you a call shortly to schedule your first class! 
In the meantime, let's complete a few important steps to ensure you get the most out of our program.
1.) Download our App. Get a head start by downloading our member app to view instructional videos and to stay in the loop with all of our communications.
To download, click the link below based on your mobile operating system. 
Log in code for east location: 9543405425
Log in code for west location: 9543405427
2.) Join our Exclusive VIP Parent's Facebook Group. This is the hub of our school online. All the information about upcoming events, as well as important information to become the best future black belt our students can be is in that group. Here's the link: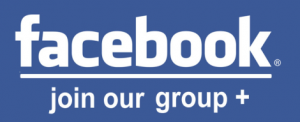 Thanks again. You're life is about to get crazy-good! We can't wait to meet you in person and help you conquer each and every one of your goals.
To your success,
David Alvas
P. S. Did you purchase after business hours? You might not get a call until tomorrow. Sorry for the delay - hope you still love us in the morning!
P.P.S. Speaking of love - share it! That's what those social media icons are for 😉 Get fit, stay safe, shout out your accomplishments!